The charts below show what UK graduate and postgraduate students who did not go into full-time work did after leaving college in 2008.

Summarise the information by selecting and reporting the main features, and make comparisons where relevant.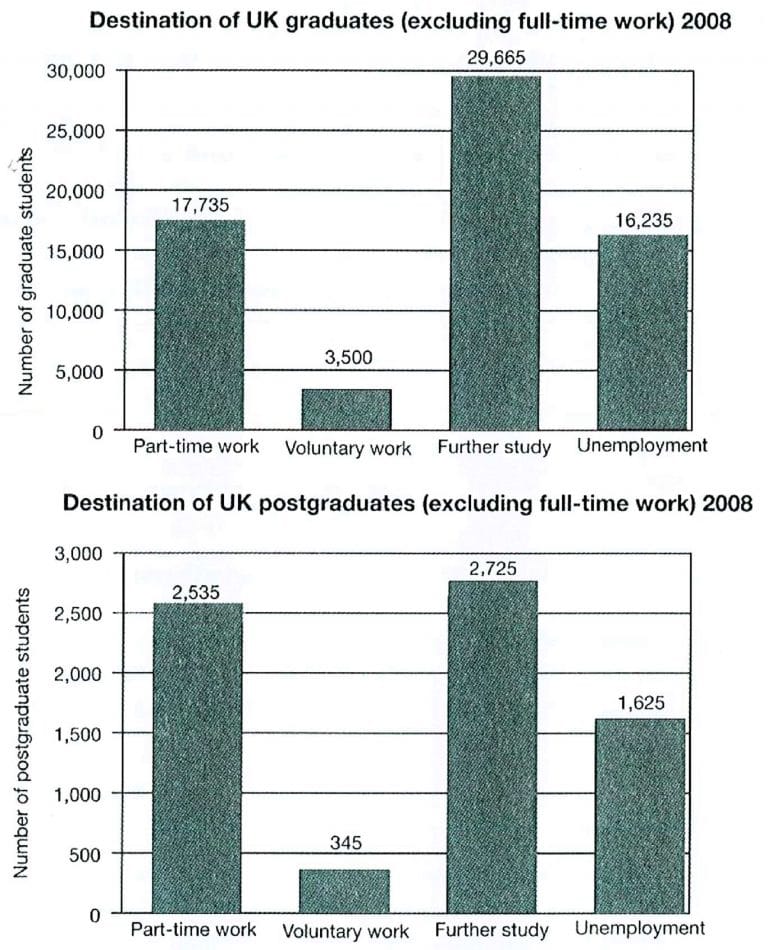 The bar charts illustrate the number of graduate and postgraduate students in UK doing particular works and those who were unemployed after graduation at university in 2008. Overall, further-study was the most common choice for both graduate and postgraduate students while there was only a trivial number of them doing voluntary work.
It can be seen on the first chart that nearly thirty thousand graduates went on higher education, which was the highest figure during the year. A large number of those also chose to work part-time with over seventeen thousand students, followed by jobless students with a surprising record of over sixteen thousand . Meanwhile, only three thousand and a half students opt for voluntary work.
The record was still true for postgraduates students. Further study and part-time work were the main purposes of students after leaving college with a record of nearly three thousand students each. In contrast, there was a minor number of nearly three hundred and fifty students being volunteers during the period.
Last edited: